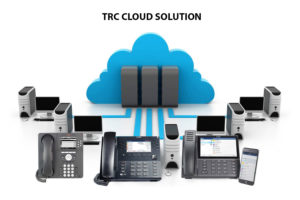 TRC Networks Cloud PBX is a Carrier-grade business phone services that is hosted in our very own private cloud. You have individual sites with less than 30 users at each site.
We deliver most reliable , scalable  future proof solution that replaces proprietary  on site PBX.
TRC implemented  user friendly system that delivers more functionality gives you more control over your system and  features, allows mobile workers to participate as they were in the office.
TRC Networks Cloud PBX
Low Hardware & Servicing Costs

Mobile Integration

Call Logging

Scalability
Business Continuity

Voice Quality

Free Long Distance 

Number Retention